Pony Racing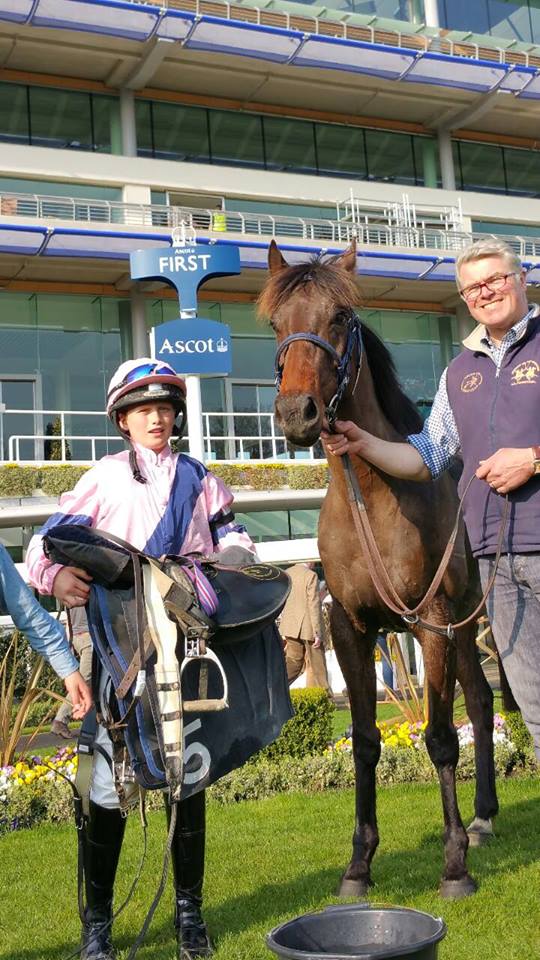 Gus winning at Ascot with Hawkesfield Flyer
Theo Gillard and his younger brother Fergus have both been winners on the first of their racing ponies. Having both begun riding the racehorses from an early age with Fergus schooling from as young as 6 years of age, it was no surprise that both would be keen to race competitively as soon as possible.
The Pony Racing Authority provides young riders with an excellent opportunity to begin race riding from 9 years of age on the Point to Point and Pony Club Racing circuit and from 12 years of age via the Racecourse series.
Their ponies, Hawkesfield Flyer, Veno Star and Tincho enabled them to complete at the 148cms and 138cms level respectively. During 2018 Season Aly Geldard has also been training her pony, Minnie, on the Gallops and is enjoying a successful season. Arthur is next in line and has been training on his pony with a race at Wincanton in his sights.
Success is expected at Hawkesfield Farm irrespective of the size of horse!
Keep in touch & stay informed